Make your Datacentre Refresh as Simple as Replacing your Car
According to a recent report, the need to upgrade outdated IT infrastructure remains the top factor leading to businesses increasing their IT budgets.
Datacentre and Infrastructure refreshes are an important part of any organisation's IT Strategy, and can save you time, money, and spare you numerous headaches in the same way as replacing your old banger will, provided you choose your replacement well.
These refreshes have previously involved a very detailed conversation about CPUs, RAM, etc.; effectively computing and technical shopping lists. The conversation could, however, just as well be about buying your new car – the considerations are largely the same.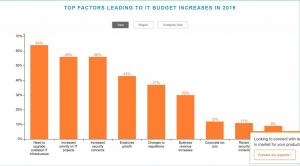 Figure 1 www.thespiceworks.com/marketing/state-of-it/report/
Huge advances in the technical specifications of servers today and the ability to run these applications in a highly scalable, resilient and secure cloud environments gives organisations a multitude of choice to ultimately improve application performance and reduce cost.
Regardless of whether your business wishes to remain on-premise for the foreseeable future, sits in a partner Datacentre, or is prepared to adopt a Cloud-first strategy, it is vital that the organisation takes a step back from simple number crunching and hardware specifications to really evaluate what the business needs from critical line of business (LoB) applications. You wouldn't choose your car by simply checking the price on the windscreen.
Protect the value of your investment
It is highly publicised that new cars experience depreciation as soon as they have left the forecourt and IT infrastructure is no different. Why would you invest heavily in either a car or IT infrastructure when you know in a few years' time it will be outdated and have lost significant market value?
By moving your IT applications to Cloud you could gain access to the latest high-performance infrastructure, without feeling the pain having of an asset sitting on your books which is continually losing significant value.
Understand your requirements
Petrol - check. Good fuel consumption - check. Full Service History – check.
The list goes on. By qualifying with your key stake-holders (in this case my wife and 4 year old son – 'Magic Roof Daddy!') I know I am purchasing a vehicle which meets all my needs.
When considering any Cloud move, it is vital that you have understood the key criteria that you require, be this security, performance throughout, resilience or stability. Engage your LOB Application owners, C-Level Executives to secure their buy-in, and more importantly qualify and quantity their required business benefits.
Flexible Investment model and ability to better predict or manage cashflow
Car Finance, Cash Purchase or Trade-in/ Part-ex? Every dealer or cloud vendor offers you creative ways to help you part with your cash and potentially reduce the impact on your cash position.
Cloud Vendors are no different, with the concept of annual or multi-year agreements versus PAYG for example. One noticeable difference in Oracle, however, is that they actually offer almost the equivalent to a trade-in for a different model. Universal Credits offer clients the ability to choose from Oracle's endless choice of leasing cloud platforms and drawndown based on utilisation!
Engage specialists and independent experts
Making an investment in your next car can be significant and a real headache for anyone with fear of poor performance and increased cost in the long-run. Where possible it should be done with the comfort of knowing that the vehicle you are buying is fit for purpose and right for your needs.
DSP have 20 years' experience in assisting companies with strategic IT projects, and a multitude of cloud deployments since their inception. Why not engage our team to help you make the right choice for your business though delivery of our Cloud workshop, which will arm you with independent expert advice and analysis.
Plan ahead & future proof
As a family man and someone who therefore realises that you need to be able to scale your storage capacity to accommodate either your wife's 3 cases to your 1, or your kids' bikes on a holiday, I wanted a car which could accommodate this.
Don't limit your ability to give yourself 'extra boot space' – or in IT terms, storage and infrastructure – quickly and efficiently. Cloud solutions give you the ability to do this.
Review and compare the competition
When hunting for my car I visited 3 dealerships, each with their own Unique Selling Points on why I should buy their vehicle. Independent research is readily available to make a choice on petrol versus diesel, and the same goes for replacing IT infrastructure.
When making your decision on Datacentre Refreshes and any potential cloud move, it's vital that you do your homework and are prepared for the appearance of any hidden restrictions or costs. One key example that our business sees on a regular basis is a difference between Oracle and AWS pricing – for a quick way to view the difference, use our Oracle Cloud Calculator.
Take a Test Drive
Everyone's favourite part of buying a car is the Test Drive, where you start to fully understand its performance capabilities. You wouldn't take the keys without this step and the Cloud is no different; Cloud 'Proof of' concepts and trials are there for a reason.
Use them and further strengthen your case for any proposed purchase – remove risk by defining pre-agreed performance criteria which, once successfully ticked off, can be presented back to the business justifying any recommendation.
With a car purchase you are effectively trusting your life in that vehicle, and a firm's IT investments should be approached with even great scrutiny and education. To this end, engage DSP-Explorer as a partner you can trust in delivering any Data Modernisation projects. When I make my next significant investment, whether this be a family holiday or the more significant purchase of a new house, the same principles will apply; I will ensure that all the above considerations have been ticked off to be certain that I get the most from my investment.
To all those who are simply intrigued as to what car I bought in the end – wait for my next blog about user experience 😉