Microsoft Inspire 2020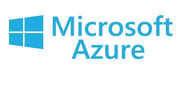 This time last year I was catching up on sleep following a long week in Las Vegas for Microsoft's annual Inspire conference. Think 40,000 Microsoft employees and Global partners, thrown together to learn about the latest and greatest from Microsoft – that Minecraft demo was mind blowing! Busy days and even busier nights renewing relationships and forging new ones.
This year was an altogether different proposition; it was virtual for one, and for us Brits it was a completely different time zone, so a full day's work and then on to Inspire.
I have to say well done Microsoft, it worked very well. I got the information I needed with just the right blend of gravitas and optimism. I missed the dancers and rappers "a whoopin' and a hollerin'" but came out the other side educated and motivated, which must count as a success.
So, what did we learn?
1. Virtual works at scale. If you have been holding out on events but have a message you want to share then you have no excuse not to go big with it.
2. Virtual works even better with small groups. Microsoft Teams is adding feature after feature to keep ahead of its rivals. Speed from customer enhancement request to inclusion in the service is faster than ever before (need more than 6 person video calls anyone?)
3. Covid-19 has delivered opportunity as much as challenge. Microsoft is backing its Partner community more than ever before. Partners like us have long term trust based relationships with our clients and are ideally placed to help with the digital transformation projects being delivered in response to the change in working conditions.
4. Azure is king. Microsoft is ramping up the cloud arms race with stronger capability across:
Multi cloud management with Arc
Azure management with Lighthouse
Ease of migration with new Azure Migrate features
Enhanced security with expansion of plug-ins and connectors for Azure Sentinel
Artificial Intelligence (AI) and Machine Learning (ML) integration as a default inclusion to any new services

MS Teams "All Together" mode uses AI to share backgrounds giving a much more together experience for virtual meetings (expected release in August) – check it out, it looks and feels much more natural for your team meetings
5. Hybrid cloud is good too. Many companies have good reason to keep some things on prem – latency and compliance are two reasons we have seen lately for delaying the move for certain applications. We have had the Azure Stack Hyper Converged Infrastructure (HCI) for a few years now but it wasn't quite integrated as well as expected. This has now changed with Azure Stack now a fully integrated Azure service
6. Microsoft is growing. It's obviously a good news story for Microsoft to be growing (Q4 year on year grew 13%) but it's also good news and a validation of strategy for those of us who have aligned our business to Microsoft and the same for the companies out there who have invested in it. It means they will be around for a while yet and continue to invest in Research and Development for the technologies we all use and love.
I enjoyed the conference this year but let's hope that the lockdown restrictions aren't a sign of things to come for the next decade – Viva Las Vegas!
If you would like to hear how DSP-Explorer can provide scalable, manageable, and cost-effective solutions for your business, please get in touch today by emailing enquiries@dsp.co.uk, or give us a call. We're always looking into innovative Microsoft Azure solutions; for example, check out our recent blog post on Azure Arc.