DSP-Explorer's Fundraising Goal
DSP-Explorer have embarked on a Corporate Fundraising Partnership with Project Harar.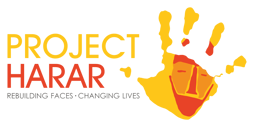 DSP-Explorer have begun a fundraising mission to help Project Harar, an amazing charity who have been providing access to treatment for Ethiopian children with cleft lip or palate and complex facial disfigurements since 2001. Our initial goal is to raise £3000, which would provide 20 children with access to cleft lip and palate surgery.
This month DSP-Explorer are taking part in the Travel Across Britain challenge, for which we have committed to walking, running, and cycling the length of the UK between us throughout the month of August. As of the half-way point (16th August) I'm happy to report that we are smashing our overall target of 1577km, having travelled 1092km in the first two weeks!
Read on to find out more about Project Harar and what DSP-Explorer are doing to help on our website.
Who are Project Harar?
Project Harar aim to provide access to treatment for 1,000 babies and children with cleft lip or palate, and 50 young patients with complex facial disfigurements, each year. This access includes locating children in remote areas of Ethiopia who may require surgery and ensuring that they are able to reach a treatment facility to undergo this life-changing process.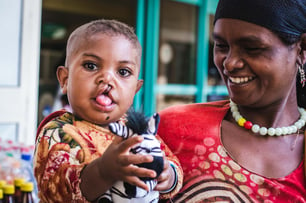 Due to the stigmatization of cleft lip and other facial disfigurements in the region, those who are affected are often difficult to find and face social isolation that can affect their education. One simple operation for cleft can completely transform a life; the patients treated by this charity can return to their villages empowered to take their place at school, grow up alongside their peers, and have their own family.
Project Harar offer nutritional support leading up to surgery; they cover food, medication, and accommodation costs for patients and a guardian who travels with the child; and they often help the patients with returning to school post-surgery, with the help of local programme officers and partner programmes.
How are DSP-Explorer doing their bit?
DSP-Explorer have been moved by the stories and real life impact of Project Harar's work, and their commitment to improving the lives of hundreds of children. As such we are hosting a variety of fundraising events, challenges, projects, and games over the next few months to raise money for Project Harar.
We've kicked off our fundraising events with the Travel Across Britain team challenge; internal DSP-Explorer quiz nights and a Fantasy Football league; and the 'Draw Your Best Smile' art project, which is open to everyone.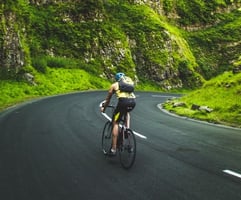 Our first team challenge will be a Team Trial: Travel Across Britain, in which the DSP team will cycle, run, or walk the combined distance from Land's End to John O'Groats over the month of August - that's 980 miles or 1,557km to travel over 31 days.
At the half way point through August our team have passed the 600 mile mark so we're well on our way, but with a few hundred miles to go every bit of support is appreciated!
To follow our progress with the Travel Across Britain team challenge please head to our dedicated JustGiving team page: https://www.justgiving.com/team/dsptravelacrossbritain