Out with the old, in with the new!
As of 31st March 2021, Premier Support for OVM has ended.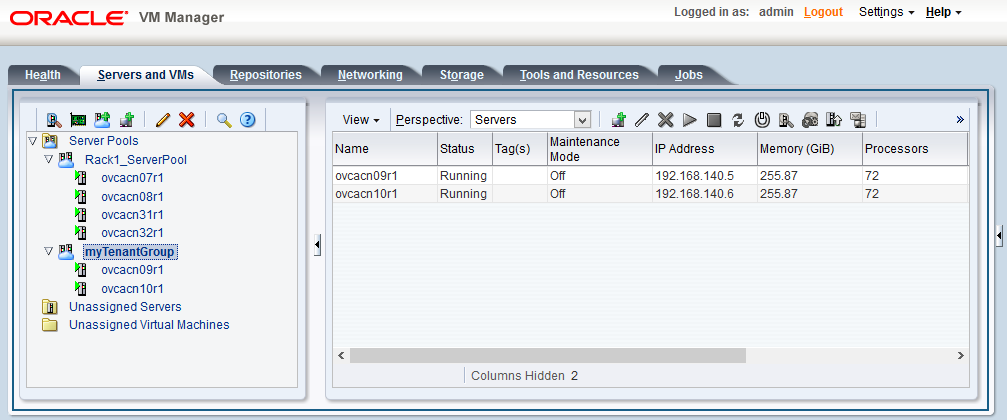 To replace it, Oracle has now released the new KVM based platform, Oracle Linux Virtual Manager (OLVM). As you can see in the image below, Oracle has really improved the user interface (UI) on the new platform (compared to the screenshot of OVM above), making it easier to manage.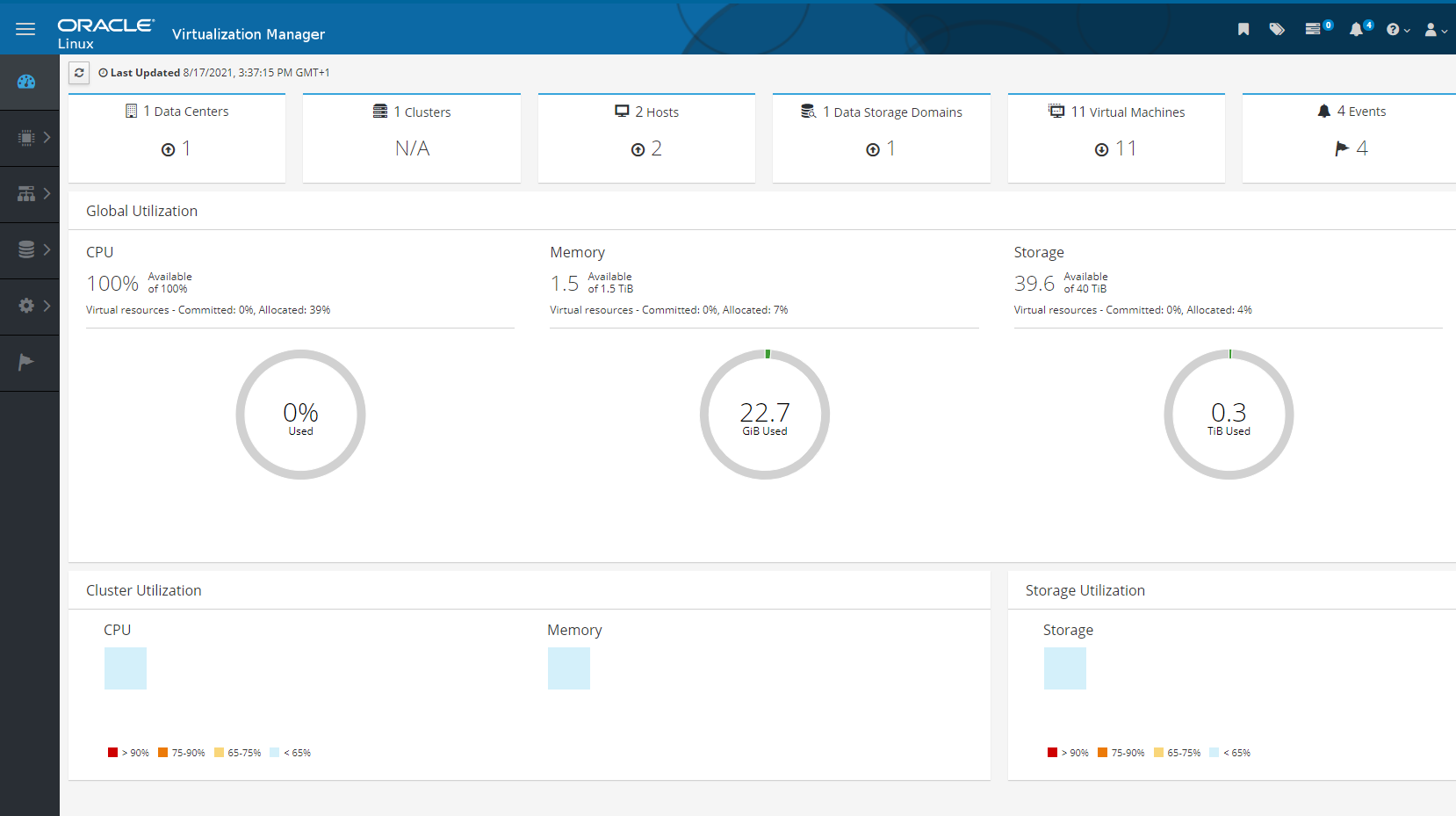 Oracle Linux Virtualization Manager can be installed on Oracle Linux operating systems. It is currently limited to Oracle Linux 7.7 (or later) with Minimal Install selected as the base environment for the installation. Support for the OLVM platform is available to customers with an Oracle Linux Premier Support subscription.

Note: Oracle Linux 8 is currently not supported for either the Engine host or the KVM host. However, future releases will include full support. No date has been provided.
Key features of OLVM
• Live VM migration between hosts
• Oracle Enterprise Manager Integration (OEM)
• CPU Pinning Capabilities
• VM High Availability
• Virtual Appliances & Templates (ovf/ova support)
• Snapshotting of existing VMs. This is an additional feature from OVM
• Role-based User access
• Web-based User Interface (UI)
• Representation State Transfer (REST)
• Application Programming Interface (API)
The table below demonstrates the enhancements OLVM has over the old OVM platform: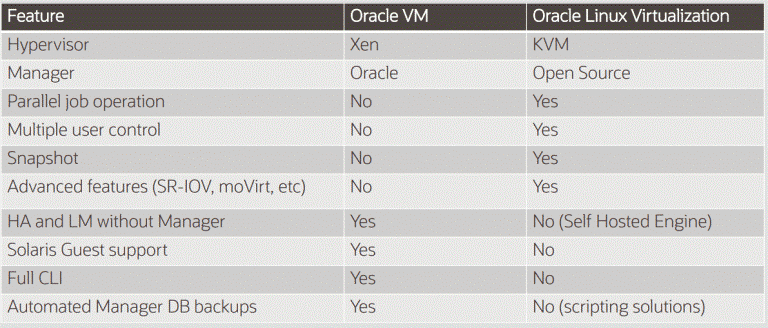 Next, I'll look at the minimum and recommended requirements for both the engine and host.
Engine Requirements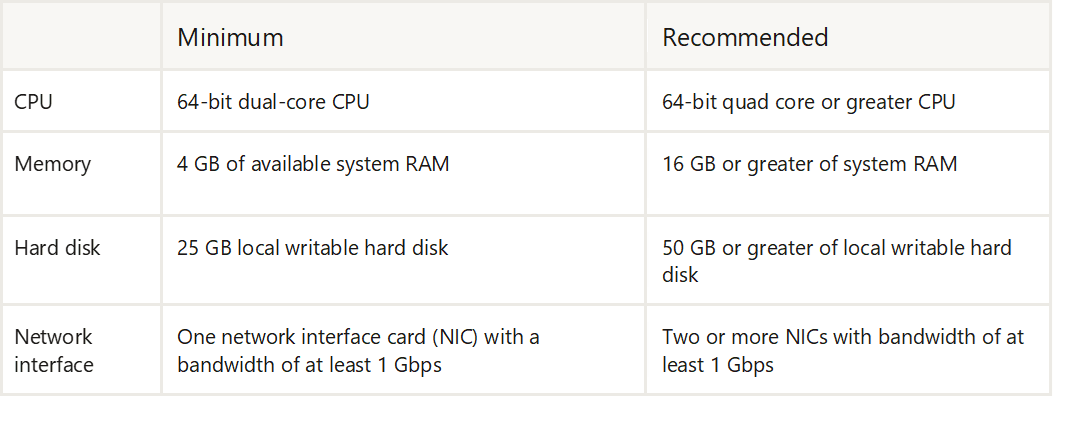 Host Requirments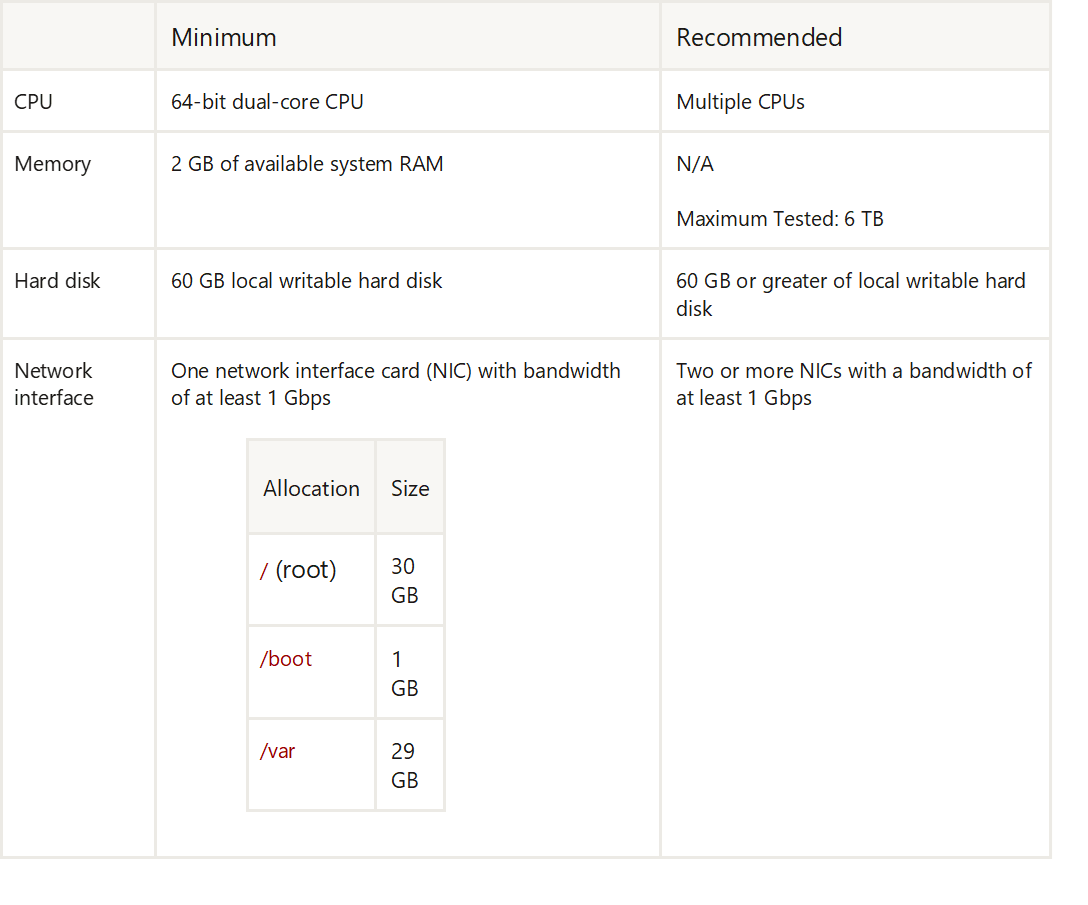 Is OLVM better than OVM?
When the UI update, ease of image file uploads and platform stability improvements are all taken into consideration; the new KVM Based Oracle virtualisation is miles ahead of its predecessor. The removal of the Xen based OVM platform is a real marker from Oracle to say we are here amongst the best virtualisation platforms.

Migrating from OVM to OLVM is something I will be focusing on in my next blog. Here I will explain the steps taken and how DSP-Explorer can be of help. In the meantime, read more about our Oracle Linux Support offerings.