It is time to move your data to the cloud. Companies that moved their on-premises and hosted data to Azure can see real benefits and cost savings.
With the new Microsoft Azure SQL Server offering of Managed Instances there is more choice than ever for hosting SQL Server Databases in Azure in either Platform as a Service (PaaS) or Infrastructure as a Service (IaaS) models:
Azure SQL Database
Elastic Pool
SQL Server on a Virtual Machine
We can help with assessing your current environment and its readiness for migration to Azure, deciding upon the best options for your databases and migrating to the Microsoft Azure platform as well as supporting your new database environment. As all Azure SQL Server offerings share a common code base with your on-premises SQL Server there are also opportunities for hybrid environments or the use of Azure for additional availability or Disaster Recovery purposes.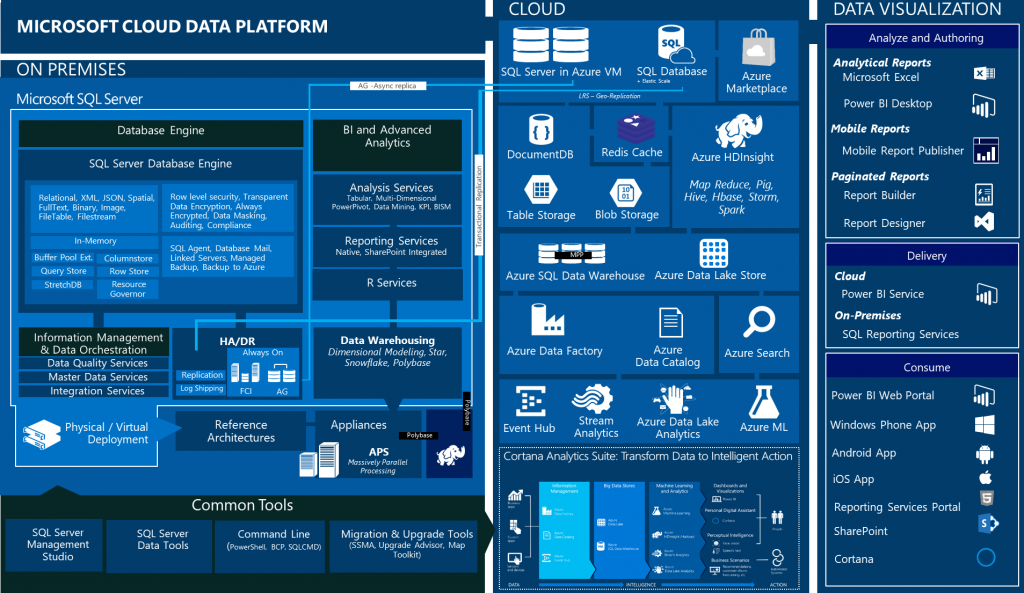 Through consolidation and picking the right options for your databases we can ensure you have a cost-effective, robust environment which meets your availability needs.
Managed Instance combines the benefits of Azure SQL Database such as intelligent automated performance tuning and threat detection, security and availability of data, scalability and ease of management in addition to providing access to Instance-level SQL Server features such as jobs and linked servers. Elastic Pools enable management of multi-tenancy databases and their resources as a single pool. If access to the operating system is required, Azure Virtual Machines with SQL Server can provide this. We can help with the host of different considerations in choosing the correct option(s) for you to ensure you get the features, performance and availability required to meet your SLAs.
PaaS Options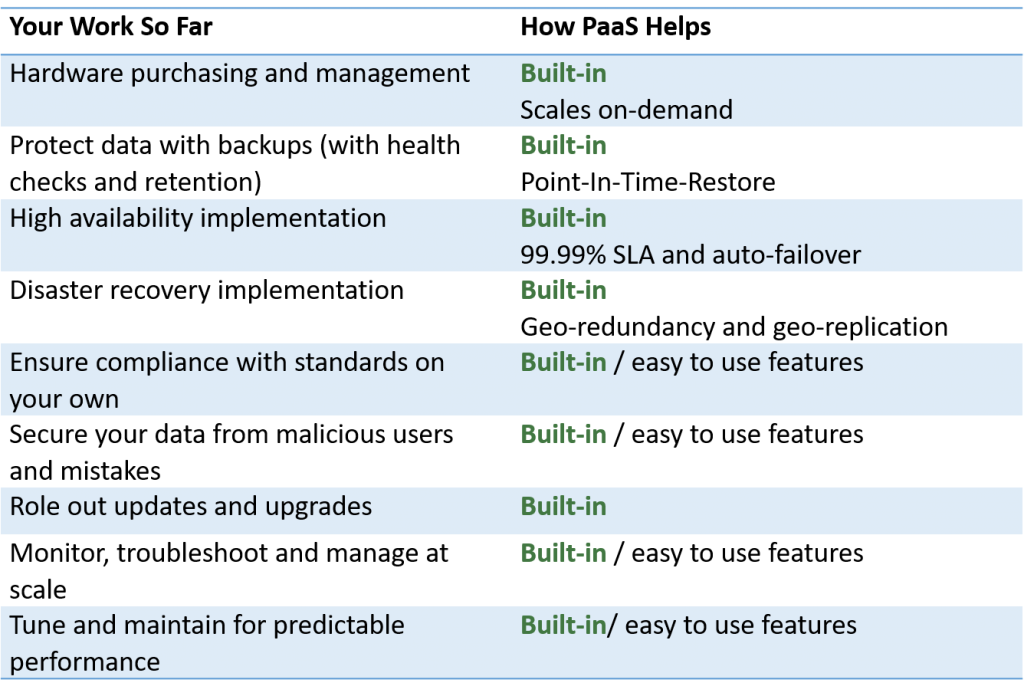 IaaS Options