A few days ago at Oracle Open World Oracle announced the availability of an Always Free Autonomous Database and Cloud Infrastructure.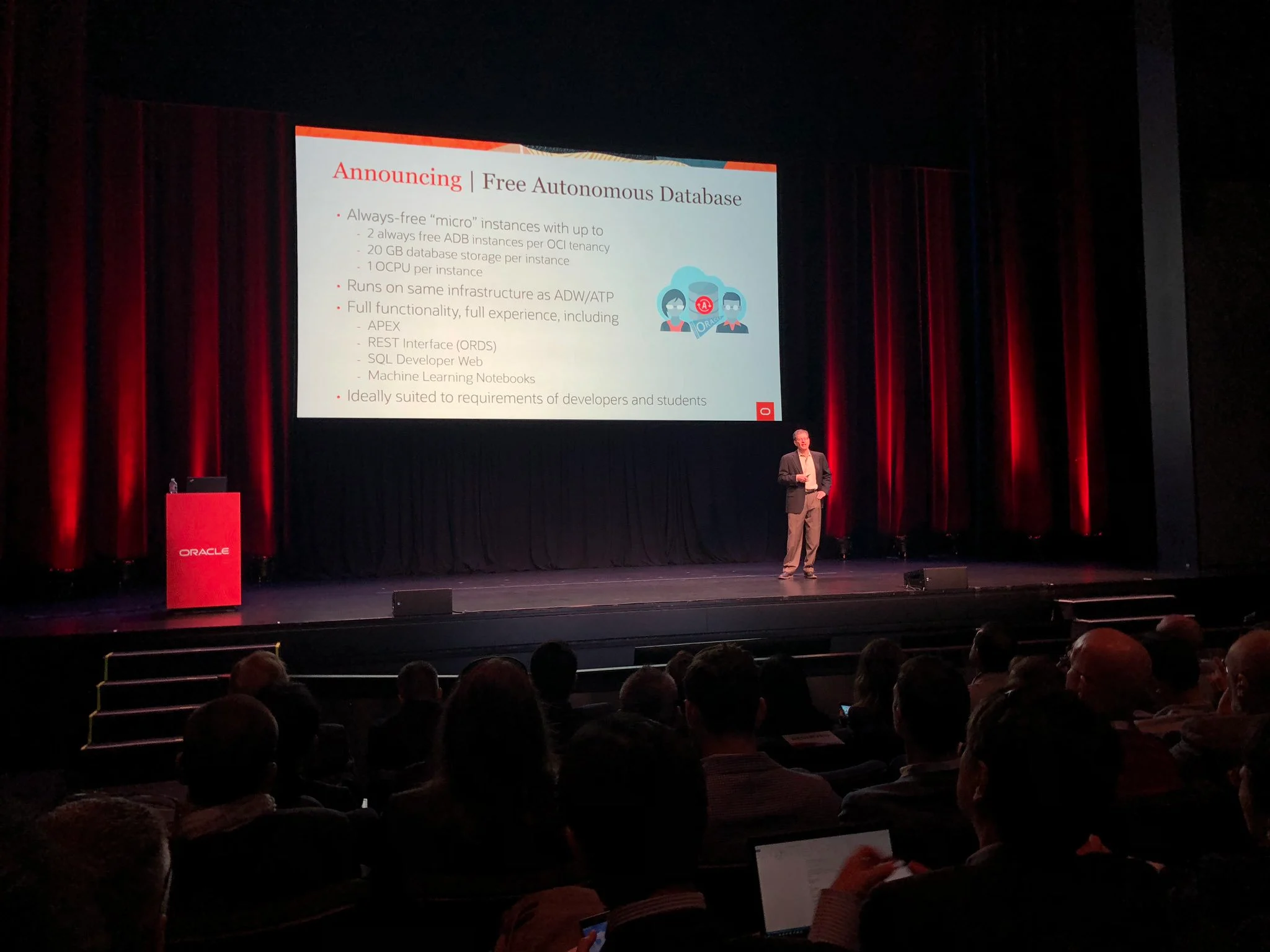 There has been a huge amount of activity on twitter about this (check out #thinkautonomous), quite rightly so as well as this is great news for developers and students.
After getting set up with #orclapex running very quickly (Hint: Click Service Console > Development > Oracle APEX) and creating an application; perhaps slightly sceptically I started to wonder what the catch was, is this really all free, forever?
Well, specification wise, you are limited to 1 OCPU, 8GB Memory and 20GB Storage but this is fine for development and GREAT for free. I then wondered if there was any time limits or is it 'always free' forever and ever?
After reading the documentation manuals here and here, it appears that, certainly for the moment, 'always free' does indeed mean that but there is one small catch here in the Lifecycle section just to be aware of:

So, in order words; no activity for 7 days and it will be turned off. Then, after 3 months of being off, it will be reclaimed.
I'm having too much fun developing on my free cloud instance to put this to the test but it seems fair to me, if this will be factor for you I wonder what options are available for registering activity on the instance…
---
Author: Paul Jones
Job Title: Oracle APEX Development Consultant
Bio: Paul is a Development Consultant at DSP-Explorer. Paul has a BSc in Computing from the University of Leeds and is now building on considerable experience in development and support using Oracle PL/SQL and Oracle E-Business Suite (EBS). Paul is employing APEX to provide quality, bespoke software solutions both internally and to a range of organisations.
---