Database and Cloud Managed Services Specialist, DSP, releases strong trading figures for 2020.
CEO Simon Goodenough explains what these figures mean, and what we can expect to see in 2021.

Widely acknowledged as leaders in the field of Oracle and Microsoft management, both in the cloud and on-premises, DSP finishes FY2020 with adjusted EBITDA of £2.2m and revenue of £18m, showing rapid growth of 69% and 125% respectively.
Simon Goodenough, DSP's CEO, explains: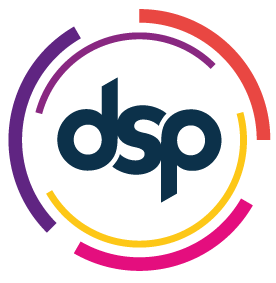 "Considering the global headwind 2020 was a real breakthrough year for DSP. Not only did we acquire Explorer UK, materially increasing our scale and share of the Oracle services market, but we grew business across all core divisions: managed services, cloud services and professional services.
Whilst our traditional database managed services continued to see strong demand, it was pleasing to see an ever-increasing win rate in key cloud technologies such as Oracle Cloud Infrastructure and Microsoft Azure. As a result of substantial sales investment and key partnerships with SaaS vendors, our Oracle Cloud revenues grew 4x.
Looking ahead we anticipate the integration of Explorer to be complete within a matter of weeks, enabling us to trade as a single entity and exploit all of the opportunities we identified pre-transaction.
In addition to assisting our clients with the transformation of their data infrastructures, we are investing in our ITSM platform so that these same clients can benefit from our data science and machine learning capabilities. Our vision is to deliver modernised managed services, driven by prediction & prevention yet under-pinned by rapid response.
Financially, our 2021 project book and wider pipeline looks encouraging, and we would expect EBITDA to approach £3.5m - £4m over the coming 12 months."
About DSP
DSP provides a range of data management, data infrastructure and multi-cloud managed services for Oracle and Microsoft, specialising in mission-critical and complex database platforms, whether in the cloud or on-premises. Backed by YFM Equity Partners since 2018, they have a client base over 500 customers made up of a wide range of mid-market+ and FTSE 100 businesses. DSP also has a fast-growing SaaS support practice and a nascent GCP business.
Founded in 1999, DSP employs circa 100 staff across its headquarters in London and offices in Basingstoke, Leeds and Nottingham, around 65 of these staff are in technical roles enabling a keen focus on service excellence.