Specialist database, cloud and applications managed service provider DSP has acquired Canada-based Eclipsys Solutions (Eclipsys) to grow its Oracle Cloud services offering and expand its geographical presence in North America.

The M&A activity, DSP's first since LDC invested in the business earlier this month, forms part of the next stage of DSP's international growth strategy, focused on expansion in North America and Europe. Revenues for the combined group are more than £75m with a staff base of c.250 across the UK, Ireland and North America. As the DSP Group continues to grow its Oracle ground-to-cloud service offering, it now holds over 1,000 Oracle certifications with over 50 Oracle Expertise covering Oracle Database, Oracle Engineered Systems, Oracle Applications and Oracle Cloud Infrastructure.

Founded in 2009 and headquartered in Ottawa, Eclipsys is the only Canada-based certified Oracle Cloud Solutions Provider (CSP). The business specialises in providing tailored services to help customers manage, optimise and modernise enterprise-grade database and IT infrastructure, with deep domain expertise in Oracle Cloud and OCI. Eclipsys is frequently recognised for its outstanding workplace culture and was ranked 3rd Best Workplace in Canada Under 50 Employees by Great Place to Work earlier this year.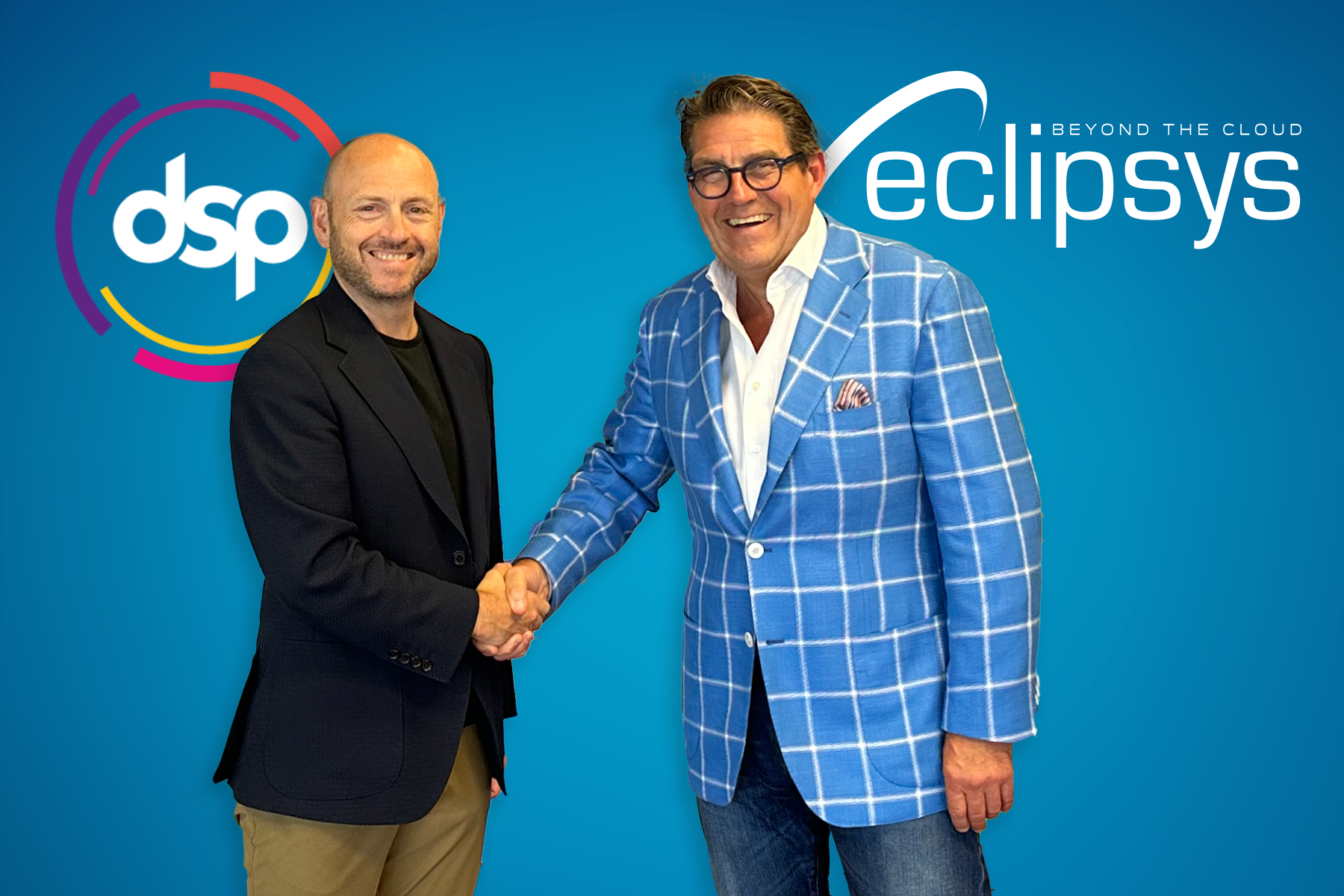 Simon Goodenough, CEO at DSP, said:
"Eclipsys has enjoyed strong growth over the past four years and is highly regarded for its expertise in Oracle technologies. DSP and Eclipsys share the same core values of customer centricity and putting our people first, and our vision is to build upon this together to expand further into North America. Eclipsys' market presence and its excellent reputation for service delivery will enable a mutually beneficial partnership, which will help us to unlock complementary services and enhance our customer offering. It's a privilege to partner with one of the leading employers in Canada and we look forward to combining our deep Oracle domain expertise to deliver excellent outcomes for our customers."
Michael Richardson, CEO and Co-Founder of Eclipsys, said:
"Our focus has been to build a high-growth business with a strong foundation, both as Canada's only certified Oracle CSP and as an exceptional place to work. DSP shares our people-first values and commitment to high customer satisfaction, so they are the perfect partner for us to support our future growth."
Chris Baker, Investment Director at LDC, said:
"Simon and the team at DSP identified Eclipsys as a market-leading business with shared values of delivering excellent customer service and creating a people-led culture. The business combination creates exciting potential and establishes the DSP Group as the industry leader in Oracle Cloud technologies across the UK and Canada. Through complementary skillsets across the Oracle technology stack, combined with unrivalled expertise in Oracle Cloud and OCI, the Group is well positioned to expand its market offering and further enhance its support to customers on their Oracle Cloud journey. We're proud to have helped the team reach this milestone and look forward to working together in partnership to invest further in overseas expansion."

DSP delivers innovative support, managed services and consulting for Oracle, SQL Server and Multi-Cloud technology. With LDC's support, DSP is investing in product development and new technology, including enhancing its cloud services offering for customers.

DSP was advised by Alantra, Altman Solon, BDO, Brown Jacobson, CIL, Gateley, KPMG and RSM.

Eclipsys was advised by Alantra and LaBarge Weinstein.



ENDS



Created on behalf of LDC by Citypress.
For more information please contact:
Bex Thomas (on behalf of LDC)
Bex.Thomas@citypress.co.uk
0161 235 0329

About LDC  www.ldc.co.uk/pressrelease
LDC is a private equity investor and part of Lloyds Banking Group. It is authorised and regulated by the Financial Conduct Authority. 
We have partnered with more than 675 management teams since 1981 and have a portfolio of more than 90 businesses across the UK. 
We have made investments across all major sectors of the UK economy and are actively supporting businesses in industries including Business Services, Consumer, Healthcare, ICT, Industrials, Media and Technology. 
Our teams are based in every part of the UK and we're committed to investing in at least 100 businesses nationally over the next five years.