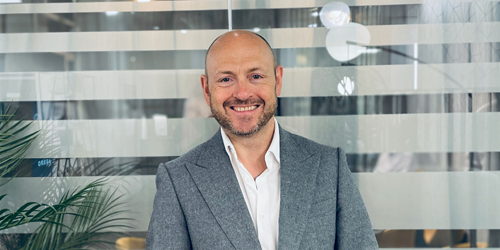 LDC, a leading private equity investor and part of Lloyds Banking Group, has made a significant investment in specialist database, cloud and applications managed service provider, DSP, as it targets international growth.
DSP is an Enterprise Data and Cloud Platform specialist that manages high-performance database and IT infrastructure with market-leading expertise and capabilities in Oracle, SQL Server and Multi-Cloud technologies. As one of Oracle's leading European Partners, DSP provides its Oracle Cloud Infrastructure, technology and applications expertise to customers in a wide range of sectors, including financial and professional services, transport, healthcare, education and the public sector.
Led by CEO Simon Goodenough, DSP has enjoyed strong and consistent growth over the past five years, driven by a combination of investment in its people, investment in new product and service capability and complementary strategic acquisitions. Last year, the business expanded its service capabilities through the acquisition of UK-based Oracle Applications Partner Claremont, its fifth acquisition to date, which increased its client base to over 500.
With LDC's support, DSP will further expand its customer offering through continued investment in its team. It will also further enhance its product and services capability, both in the UK and new international markets, with its acquisitive growth strategy targeting expansion into North America and Europe.
DSP will also continue to invest in its people-first culture, which contributed to Simon Goodenough being recognised as one of the UK's most exceptional entrepreneurs as part of The LDC Top 50 Most Ambitious Leaders programme in 2019.
The transaction marks an exit for YFM Equity Partners (YFM) following a five-year partnership. Since YFM's investment in 2018, DSP has grown revenues by 500% to £30m in its current financial year and increased its headcount to circa 200 people across the UK and Ireland.
LDC's investment was led by Investment Director Chris Baker and Investment Manager James Garland. As part of the transaction, John Hawkins will continue as DSP's Chairman and technology entrepreneur Graham Gilbert will join the board as Non-Executive Director.
Simon Goodenough, CEO at DSP, said: "From early on, LDC's technology expertise and management-led approach were clear to see. They took the time to understand our business and our ambition for the future, drawing on their experience of helping technology businesses scale."
"We've grown significantly in recent years, both organically and by bringing fantastic, complementary businesses into the DSP family, which has helped us broaden our customer offering and service capabilities. I've been fortunate to work with first-class leaders, both alongside me on the board and indeed throughout the whole company. We are now firmly established as the UK and Ireland's leading Oracle services provider for Cloud, Database Technology and Applications. The LDC team has a strong track record in helping management teams of technology businesses to expand through acquisition, and this makes them the perfect partner to help us achieve our ambitions."
As we move to a new investor it's important for me to thank the team at YFM for the support they have given the business over the last 5 years. It's been an incredible journey together involving some unexpected global conditions, but we always worked well together, and I couldn't have asked for more from an investor. The financial growth, customer success and positive working culture that we have developed are all testament to this teamwork."
Chris Baker, Investment Director at LDC, said: "DSP is an excellent business with a distinct people-first culture centred on delivering the best possible outcomes for customers. Oracle is the global leader in database technologies with exciting levels of innovation and adoption within its Cloud Platform and OCI products. DSP's ability to help customers manage, optimise and modernise these technologies is really clear to see – and its reputation amongst its customers is a key reason for LDC wanting to partner with Simon and the team".
"As the UK's leading Oracle Cloud managed services provider, DSP is uniquely positioned to further enhance its customer offering and scale globally. We are excited to support Simon and the team in delivering DSP's next phase of growth".
Roshan Puri, Investment Director at YFM, said: "We've been very fortunate to have been able to partner with Simon and the DSP team on the amazing journey. The business has achieved significant growth since our original investment and we've enjoyed working with the team on strategic initiatives around talent, culture, go-to-market strategy and acquisitions. LDC will be a great partner to the business for the next stage of growth through international expansion and continued investment in people, customers and innovation."
The transaction is expected to complete in early October 2023.
LDC has a successful track record in the technology sector. Since 2012, we have invested over £650m into more than 35 fast-growing technology businesses, backing management teams to achieve their ambitions, completing more than twice the number of investments of our closest competitor[1].
Banking facilities were provided by Ares and Clydesdale Bank.
DSP was advised by BDO and Brown Jacobson, CIL and KPMG.
LDC was advised by Alantra, Altman Solon, Gateley, KPMG and RSM.


ENDS

Created on behalf of LDC by Citypress.
For more information please contact:
Bex Thomas (on behalf of LDC)
0161 235 0329
About LDC  www.ldc.co.uk/pressrelease
LDC is a private equity investor and part of Lloyds Banking Group. It is authorised and regulated by the Financial Conduct Authority. 

We have partnered with more than 675 management teams since 1981 and have a portfolio of more than 90 businesses across the UK. 

We have made investments across all major sectors of the UK economy and are actively supporting businesses in industries including Business Services, Consumer, Healthcare, ICT, Industrials, Media and Technology. 

Our teams are based in every part of the UK and we're committed to investing in at least 100 businesses nationally over the next five years. 
[1] Based on analysis of Unquote data of UK private equity investments in TMT with an EV of £10m - £100m from 2012 – 2022.