Back in August 2015 I wrote a blog titled 'The Future of Forms' and a colleague of mine, Jon Lingard, followed this up in December 2015 by writing a continuation based upon his experience; 'The (continued) future of Oracle Forms'. As two years have passed since these blogs were published, I thought it was time to review both the statements and sentiments made, as well as review what the current situation is regarding Oracle Forms usage.
To start with, I will summarise the sentiments from the previous blogs. What prompted me to write the original blog in 2015 was the imminent release of Forms 12c combined with the significant update of enquiries from Forms users in the UK looking to move away from Forms. 'The Future of Forms' blog highlighted that if you are an Oracle Forms user, you have to do something; doing nothing and hoping everything will be fine was, and is, not a strategy.
The feedback we got from this Blog was immediate, powerful and emotional; feedback from Oracle Product management was factual but did not stray from the party line, which is understandable. Some Oracle Forms developers were vocally dismissive and resistant to change. The overwhelming majority was actually very positive feedback whether that was continuing with Oracle Forms or looking at other options; especially Oracle Application Express (APEX).
It is important to reiterate that nobody said Oracle Forms was a "Dead". Forms continues to have a worldwide and loyal user base which generates millions of dollars in support revenue for Oracle. Oracle cannot, and will not, let this gravy train stop!
Nor did anyone get into a "my toy is better than your toy" argument. When it comes to looking at alternatives to Oracle Forms, we all benefit from having a toolbox. Not a single tool. Forms, APEX, Java, whatever you want to add…use them all according to your business drivers. Its horses for courses as Jon said.
Finally, we've always presented a fair balance of opinions when it comes to Forms. Others claim this too, but when certain subject matter experts (especially those in Oracle employment) are bound by keeping the party line, it's difficult for anyone to get a true perspective of the options at hand.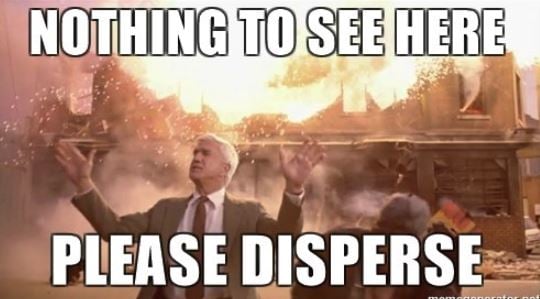 Oracle Forms does have a future
Oracle Forms has been a very stable product and is probably the largest middleware support revenue stream for Oracle worldwide. The world's largest Financial, Utility, Media and Retail sector businesses still have Oracle Forms in some part of their operations; many serving business critical back office functions.
Amazingly, Independent Software Vendor's (ISV's) also still run Oracle Forms application stacks for their customers. How long this continues for in the new world of SaaS delivery models is up for debate.
"So what's your problem?"
I was literally asked this last week at the UKOUG Technology Conference in Birmingham. I don't have a problem with Forms – I am a time served Oracle Forms developer, consultant and advocate. I am also a Developer that works with customers every day experiencing real business issues with running Oracle Forms. I choose that word running very carefully. Oracle Forms in itself is still a fine product; supported by Oracle, stable and does what it says on the tin. It should be after so many years!
The problem is not Oracle Forms per se. It's the world around it.
Browser's de-supporting Java

Costly and complex operational support

Costly support renewals to Oracle

An evolving user base no longer satisfied with just client server style screens and who base "what good looks like" against the Googles and Facebooks of the internet world

Changing business models and consumption behaviour from on-premise implementations to a Cloud (SaaS) mindset

An ever decreasing "Forms-first" developer skillset making staff retention and new employment difficult and expensive.
All of the above prompted us to produce those first two blogs back in 2015, and over the last 2 ½ years we've been proven to be correct. Whilst Oracle Forms does have a future; it will dwindle over time. Alternative development tools like Oracle Application Express (APEX) will, and are, experiencing huge increases in user adoption and is proving to be the lifeboat-to-the-future that Forms users are calling for when a decision has been made to jump ship.
No Oracle Forms Cloud Service … Cirrus-ly.
There is no Oracle Forms Cloud Service. There is no Cloud Service planned either. If there was, we'd already have it. Oracle is a Cloud first organisation now, and the fact that there is no Forms Cloud Service speaks volumes. There are 2 reasons for this:
Architecturally, Oracle Forms is not designed for a Cloud consumption model. It's fundamentally a technology of the 20

th

century.

Oracle cannot afford to haemorrhage the support revenue on-premise. IT'S HUGE! Oracle are petrified of losing this revenue stream and will say and do almost anything to protect it. Remember this.
Companies the world over ARE adopting Oracle Cloud Services; whether this is in a tactical way of creating new databases or strategically transforming their business to a more service-oriented model. If you're using Oracle Forms on-premise and looking at either tactical or strategic Cloud adoption, then Forms will hold you back.
Conversely, APEX was built for the Cloud before the term "Cloud" was coined. As APEX is a component of the Oracle Database, it can be deployed and adopted as a Database-Cloud-Service (DBCS). Overnight you can save thousands in annual support revenue and deploy PL-SQL based applications on a Cloud platform.
So what has happened in the last two years…
I have spent the majority of my time working on projects that have been associated with Oracle Forms, and that association is rapidly increasing with a very busy schedule planned for 2018. Some in Oracle now turn the other way when we see them. Others applaud and appreciate the honesty. What has happened overall though is that the sentiment we originally stated and the recommendation of adopting APEX has proven to be right.
We've been unlucky with a few organisations where they decided to move away from Oracle completely because they didn't get the right advice about what to do next with their Forms estate. What was staggering to hear is that many Oracle sales representatives have previously suggested to Oracle Forms customers their "only viable option" (without qualifying the client's systems, skills or strategy) was to move to Java?!
Are you using jdeveloper/adf and then realised you have caught the wrong bus?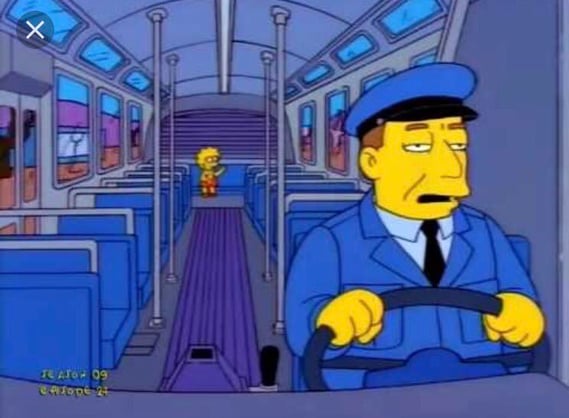 It is obvious that many sales representatives were coached as part of their training to upsell and push Java for the high licensing costs. Since June 2017 I am pleased to see so many more and new sales and solution consultants talking about APEX as an alternative to Oracle Forms for customers looking to change. This is purely down to the fact that they can promote the value and benefit of Oracle Cloud as a development and deployment platform; an approach I support for the obvious low cost and agility benefits I want as a developer!
Do I need to review my Oracle Forms Estate?
YES – If you are running an unsupported version. Take action now – please do something!
YES – If you are an ISV whose product runs on Oracle Forms – most ISV's now realise that customers expect more so it's time to move with the times! Customer experience is key, and Oracle Forms will never attract new customers. Take action now – your competitors are!

Source: https://www.linkedin.com/groups/1050587/1050587-6342197880689958917
YES – If you want to decrease support costs, reduce licensing costs, be more agile, increase development productivity and/or develop new functionality.
YES – If you are experiencing challenges with operational and technical support from components peripheral to Forms like web browsers, desktop builds, SSO & Identity Management, performance and scalability.
NO – If you are already running a supported version, accept "it is what it is", the business will never want more, and the business model is static.
NO – If a Cloud development or consumption model is not for you.
The list of scenarios is possibly endless but if you rely on Oracle Forms then review the options you have. The best advice I can give is: do not assume upgrading to the latest version is the best and only option.
Upgrade to stay supported
This option has been less common than I thought it would be and is the route I recommend you take if you want to continue with Oracle Forms, but you must accept the limitations and be very clear when it comes to accepting what Forms now is. Remember, Oracle Forms is stable, but it is the peripheral elements of the architecture that is causing the majority of customers to look for alternative solutions. There will be no new "wow" features of Forms – just mild tweaks. Certainly, nothing that will ever make you invest further in Oracle Forms. In summary, if the back office application and users accept what Oracle Forms has to offer then upgrade but do not hold your breath for amazing new features and certainly nothing that will attract new customers.
Do nothing
I cannot believe there are so many companies out there who still run client server forms or early versions of web forms. Most companies in this situation have just got used to the reliability of their legacy systems and have forgotten about staying supported.
"It's never let us down."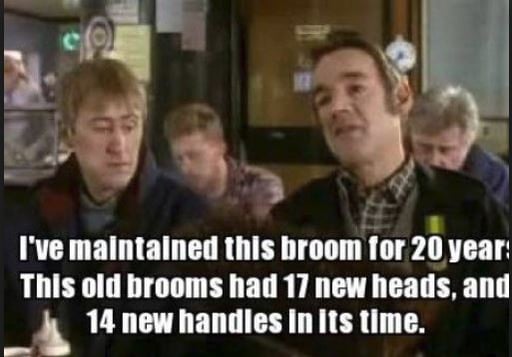 Do Something
Many companies don't see the value in upgrading their Forms system from client-server to the web as they see it as money and effort to stand still. The only benefit is actually being supported, but there is nothing in the latest version of Forms that would make you buy into that product if you were starting from scratch.
From my experience, most 6i Forms or older applications have resulted in organisations re-developing using APEX or them moving away from Oracle completely. Web versions usually result in clients staying with Oracle technology; adopting APEX to either redevelop the application(s) in their entirety or complementing existing systems by slowly introducing functional change to stay competitive.
Forms developers can easily relate to the concepts of developing with APEX as they are still using PL/SQL skills. Existing code can be re-used so you're not throwing the baby out with the bath water like you would be with alternative development platforms. The biggest obstacle one has is trying to change the mindset and approach to development; stop thinking in Oracle Forms terms when it comes to design and build. It reminds me of the "Law of the instrument": "If all you have is a hammer, everything looks like a nail".
I keep getting told moving away from Forms is costly
There is no silver bullet to migrate Forms to APEX. There is no tool that takes an Oracle Form, migrates it to new native code and deploys as an overnight success. Be wary of anybody who says it is possible as they will have a product in the middle to sell you, which means third-party dependency and more licensing. You're moving the problem somewhere else and for another time. Retain ownership at all costs!
100 Forms does NOT equate to 100 APEX Screens (never has, never will). A 20-year-old Forms application will likely have a number of redundant screens and functionality – why would you redevelop what you do not use?
Redeveloping Forms to APEX is rarely as big a job as one might think. The hardest task is actually assessing what you have, documenting what you need and agreeing all the dependencies before you even consider redeveloping. Once that exercise is complete, then you are ready to determine what the actual development effort is. Then factor in what Forms cannot do for you going forward, then take into consideration licensing cost to stay with Forms (DB, Weblogic, etc.), ongoing support costs (To Oracle and within your organisation) and the cost of risk (Browser support, Java, etc.). Without doing the above, it is rather flippant for anybody to say redevelopment of Oracle Forms applications is expensive.
Will Oracle charge for APEX
Sometimes I wish they would! If they could, every Oracle sales person would be selling it because it is very popular with an ever-increasing customer base from Tier 1 corporations across the globe. It's now a fundamental Cloud proposition for Oracle too and is being used by Oracle to drive more Cloud-native application development with new and existing customers alike. If you sign up for Database Cloud Services, you get access to APEX. If you use the Database on-premise, you have access to APEX. It doesn't matter where, how or what Edition/Version of the Database you use – you get APEX!
You also have a supportive development team within Oracle and a massive community with more content than any other Oracle development tool at conferences annually around the world. Search #ORCLAPEX on twitter, and you will realise how amazing the APEX community is.
Conclusion
When the time is right you have a decision to make; Stick or twist. If you choose to stick with Forms, please make sure you're using the latest version and stay supported. If you're looking at alternative solutions remove the emotion and FUD and compare apples to apples – logic will shine through.
I'm passionate about APEX, yes. But I don't apologise for it. In fact, I think I've served my time with Oracle development tools to form an opinion worthy of sharing. After all, I'd much rather spend my time with people who have opinions than those who are forced to follow doctrine.
If anyone would like to discuss Forms, APEX, Cloud or any other topic with Explorer or myself, please get in touch. Explorer will also be sponsoring the UKOUG Northern Technology Summit in Leeds in May 2018 so mark your diaries if you want to learn more about APEX.
---
Author: Simon Greenwood
Job Title: Development Services Director
Bio: Simon Greenwood is the Development Services Director at DSP-Explorer. Simon has a long history with Oracle Development tools such as Forms and PL/SQL, and since 2005 he has taken a leading role in promoting Application Express to Oracle customers. Simon is the Co-Chairman of the UK OUG APEX SIG and a member of the APEX advisory board. DSP-Explorer is an Oracle Platinum Partner focussed on developing bespoke applications, consultancy and training using Oracle Application Express. Simon's team of well-respected and highly regarded APEX developers are highly skilled in converting business problems into functional and low cost bespoke systems.
---