Secure and private - with all the benefits of Oracle Cloud
Can't move your data to the public cloud? Or is it just too early?
Oracle Cloud at Customer enables you to deliver all of the innovations and benefits of Oracle's public cloud services—agility, simplicity, performance, elastic scaling, and subscription pricing—behind the firewall in your data center.
With the subscription-based Oracle Cloud at Customer service, you have complete control over where you run your workloads. You can keep any sensitive data behind your firewall, complying with regulatory requirements. You also have the ability to conduct dev/test operations in the public cloud and move them back on-premises for production whenever necessary. The platform is the same in both cases, enabling you to move workloads back and forth with no changes.
With Oracle Cloud at Customer, you reap all the benefits of the public Oracle cloud;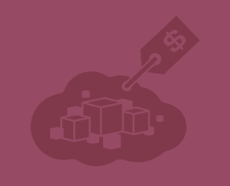 Faster time to value
Control over regulatory, data privacy, and governance
Tight integration with your network security
Low latency for on-premises applications and data
Your next step closer to public cloud, without the risks. Download
the infographic for an overview of the benefits of Oracle Cloud at Customer.