Investment from Simon Goodenough Spurs Next Phase of Growth at DSP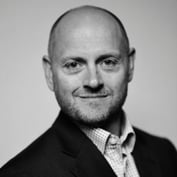 Award winning IT services provider DSP is set to enjoy fast-tracked growth as it welcomes Simon Goodenough on-board as its new Executive Chairman. Simon Goodenough is part of a Private Investment Group that has agreed to fund the next phase of growth at DSP.
Since 1999 DSP has been providing UK businesses with bespoke database and application managed services. They support complex Oracle and Microsoft implementations for an array of mid-market, corporate and public sector clients. Now, DSP is setting its sights on further expansion with the appointment of Simon Goodenough as company Chairman. As former Managing Director of Quantix and later Interoute, Simon brings a wealth of experience and expertise to the board in growing Oracle and Microsoft Managed Services companies.
Phil Huntley, Managing Director says, "It's a major coup in our industry to get Simon onto the team and are anticipating significant growth within the coming months. We have already used the funds to make our first acquisition by acquiring the Oracle Managed Services contract base from FSR Management. We have also invested the funds by implementing next generation proactive monitoring software and processes so our customers will also see an immediate win too."
Boasting a foundation of 16 years commercial success developing and delivering Oracle and Microsoft solutions, DSP is a major player in the mid-market space.
As well it's first acquisition and new monitoring infrastructure, DSP will also use the cash injection to acquire the services of Bobby Singh as Managed Services Sales Director. With over 17 years of experience in providing solutions and services to organisations running mission critical databases, applications and infrastructure, Bobby has an in-depth understanding of how to augment sales strategies and manage successful sales organisations.
Over the past 12 months DSP has enjoyed contract growth of over 100%. With Simon Goodenough as Chairman and Bobby Singh as Sales Director and a pool of cash to fund growth, the trend is only set to continue. Together the pair plan to roll out both organic and inorganic strategies designed to cement the company's status as a global leader in innovative Managed Services and Cloud solutions.
In the wake of its ongoing growth DSP has recently relocated its offices to Canary Wharf, London's most prestigious business district to be closer to its current and prospective client base.
To find out more about DSP and how its latest appointments and investment funds are set to help its clients save cash while streamlining operations, go to: www.dsp.co.uk